---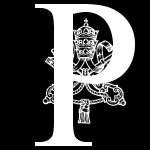 ope John Paul II was born Karol Wojtyla in the year 1920 to a retired army officer and a teacher. He was born in a town called Wadowice, Poland, about 35 miles from the capitol, Krakow.

As a youth, Karol was very active, both physically and mentally. He was an excellent student and participated in many athletic activities like hiking. Later, he attended college at Jagiellonian University in Krakow. Here he studied literature and philosophy. He also was part of a theatre group and acted as well as sang.

In 1940, Karol witnessed the invasion of Poland by the Nazi regime. As he grew older, he began studying for the priesthood at an underground seminary in Krakow. Although he could have faced severe reprecussions from the Nazis, he continued, finally being ordained in 1946. He studied more and eventually began his priestly duties in 1949.

In 1958, he was named auxilliary bishop to the See of Krakow. He remained in this position until he was named the acting archbishop of Krakow when the then current archbishop had passed away. Then, in 1967, Karol was appointed a cardinal by the late Pope Paul VI. This was a shrewd move by Pope Paul. Known for his anti-communist views, Karol was a new view for the Church's anti-atheist face.

He remained a cardinal for roughly eleven years before he was elected to the See of Peter after the death of Pope John Paul I. This was a shock to most observers because he was a non-Italian pope. He was the first non-Italian in almost 455 years, as well as one of the youngest, a mere 58 years. This makes him the youngest pope in 132 years.

As pope, John Paul has been one of the most traveled. Within the last twenty years, he has visited over 115 countries. He is also very involved in his belief that all humans have human rights, a natural dignity, that cannot be taken from them. He has criticized many governments that he believes deny their people this dignity, and does so publically. He also has criticized countries for being too materialistic and adopting a "culture of death," a metaphor used to describe abortion and euthanasia.

While there have been attempts to murder the pope, i.e. the attempt by Mehmet Ali Agca in 1981, he has not stopped his message of love of humanity nor has he changed his views. He has proven resilient and strong. While some don't agree with his policies or views, they respect his morality and his leadership as a leader of the moral, and for doing what is right.
---